Southeastern US
PHOTOGRAPHY Workshops 2016-2017
Southeastern US
Atlanta, Georgia—Classes are held evenings in our fully equipped Metro Atlanta studio.
---
Photographing the Nude
This unique six-week program offers the digital or film student an in-depth studio course in fine-art figurative photography. Learn the best collaborative methods of working one-on-one with professional models. Work with state-of-the-art digital studio flash to consistently produce the flattering effects of classic "beauty light." Learn flash metering techniques, contrast control for film and digital media, and the usage and effects of light modifiers. Utilize reflectors, umbrellas, soft boxes, snoots, and louvers, as well as additive and subtractive fill-light control to define shape, and set the mood of your images. Supportive class critiques focus on creative development, and the evolution of each student's visual style.
---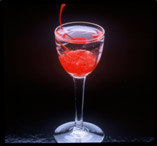 Lighting for Film and Digital
This informative four-week course investigates the entire range of visible light available for image making. Learn to control the intensity, contrast, and direction of available light. Control mixed-light sources such as daylight and tungsten, daylight and strobe, or strobe and tungsten, for accurate color balance. Detailed instruction is provided in the selection and usage of continuous light sources, and electronic flash techniques. Electronic flash instruction will cover on-camera and studio flash systems, and the complete range of light-modifying tools, which control the quantity and quality of light in digital or film photography.
---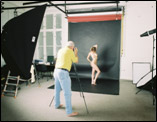 Individual Instruction
All courses held in Atlanta are also available as one-on-one studio sessions, enabling students to set their own flexible schedules, and progress more rapidly with individual instruction. Creative mentoring enables students to accelerate the development of their unique style, and expand their technical expertise with the support and direction of personalized training.

---
Registration
You may use the Guestbook to pre-register for a class/seminar, or contact us for schedules and tuition:


Location:
6851 Roswell Road NE
Suite D -21
Atlanta, Georgia 30328 USA
Hours:
9:00 a.m. - 5:30 p.m. ET M-F
Phone:
404-434-0304
E-mail:
info@jeffersoncollins.com